So like, i'm not a jewellery person - But i recently purchased a necklace on sale from
Selfridges
, by
Vivienne Westwood
for £22, BARGAIN (Fellas, this is what i mean about the joys of just looking around, you never know what you'll find)
Of all the ice and bling on offer, i found VW's stuff much more tasteful, very elegant, edgy and magical - the intricute details (love details) are definately it's selling points, the signature globe and cross symbol, or the skull and other weird and wonderful pendants give a variety of choice. Alot of the necklaces are unisex, unless they are blatently feminine, but i'll let you decide, who am i to judge.
So there they are, available online - Some of the are out of stock, so hurry.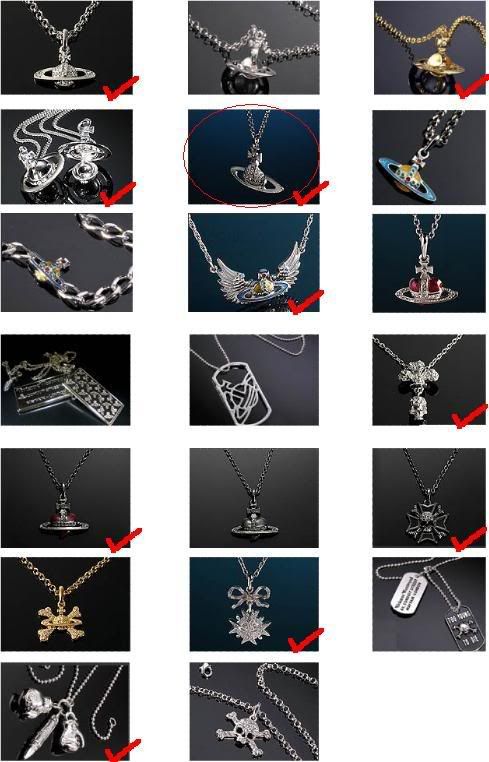 I'm not really big on dog chains or gold jewellery, but VW take on it is pretty edgy, and consistant. All well crafted pieces, not too expensive either (some of the lower ranges)
All can be purchased here
.
P.s - The one circled in red is the one i got from the SALE, SEXY!
Comment, let me know your thoughts on this? Is there any other jewellery for men i missed? and should definately feature? LET ME KNOW!