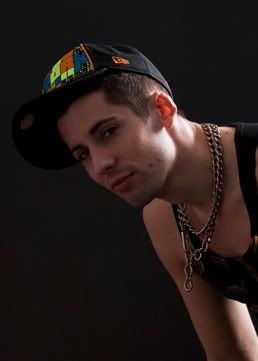 So I finally got to interivew Mr Slater from
"Perfectly Flawed"
and this post is long over due, but here it is nonetheless, I've seen his work long before i know who he was, and just so happened to discover the hoodie that i was dying to have was designed by him - it's a funny story, because i was trying to hustle this amazing hoodie i saw in bricklane, and i didn't wanna let it go, i couldn't afford it at the time. I eventually gave up and few weeks later discovered that he had a range of designs from hoodies, t-shirts all that good stuff, i just had to hunt him down..but he was nice enough to reply with much enthusiasm and modesty - We like him even more.
D: So M
r Slater, what's the 411?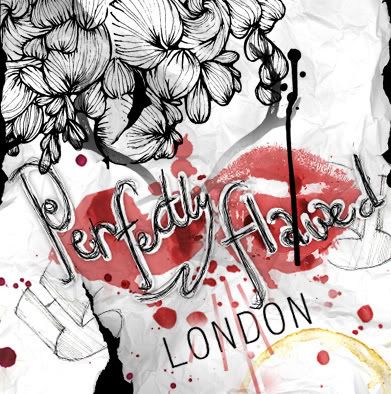 We'll I'm 26, and from London..haha and my myspace is: MySpace: www.myspace.com/perfectlyflawedbykarl, I was born in Plymouth to a Maltase mother and British father. Moved to Ramsgate at 5, went to Reading uni at 20 and finally to London at 23.
D: What is PF, i know you got different collections so if y
ou could
just clarify all of them?
Perfectly flawed is a lifestyle brand that currently produces T-Shirts- Limited edition men and womens hand printed Tees. By the end of 2008, I will be moving into original design features and will also have a range of caps, belts and other accessories. I will also have high fashion fully constructed garments for men and women soon. Over time will also produce art prints and illustrations on canvas and frames as well as moving into home wear – bedding, lamps cushions etc
(D: Wow, i'm freakin impressed, a whole complete brand expansion - i love it, but admire it more.)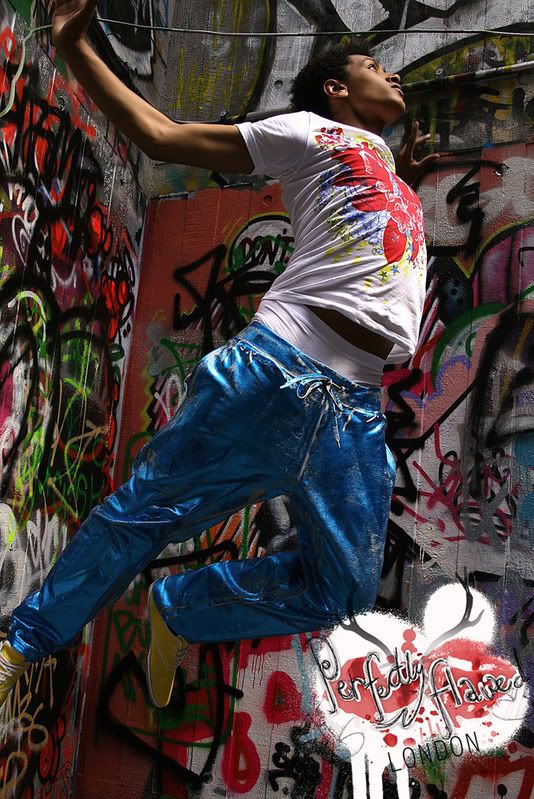 D: at what age did you start?
Well I always carried a colouring book when I was a little kid (3+). Although my family was never directly creative they always had a passion for things. My dad was a chef in the royal marines so he would hold regular banquets and decorate cakes etc. He attributes my creativity to him.. my mum however has a different story. At school I was never the best in class, just went in and did my time. Hated every minute of it to be honest.. but always got on well with the arts. The school I went to didn't have what people have now, especial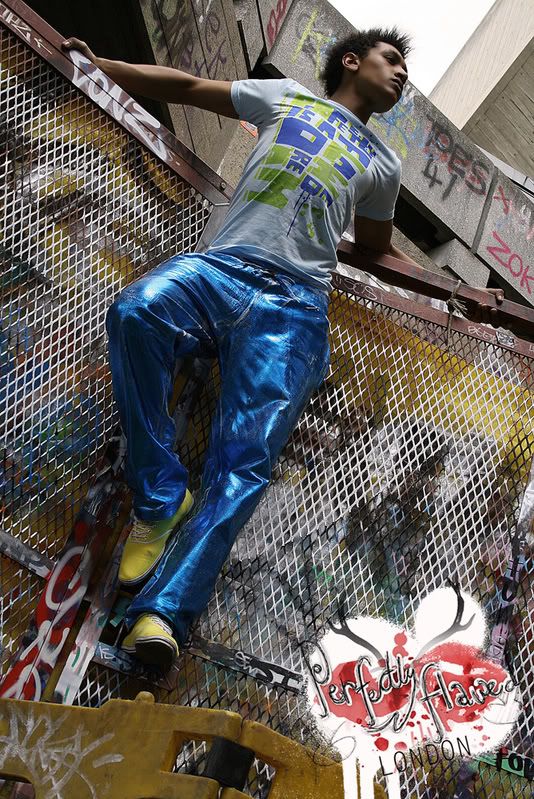 ly in a small sea side town like Ramsgate.
So my only choices were ceramics, CDT, graphics and Drawing and Painting (drawing and painting you know, not even art) so I did ceramics, graphic's and DP. At the time I loved ceramics. I liked making things with my hands. Even at the time I was a hard worker. We were only officially meant to do 2 art topics but the school let me do all 3 (graphics was the 3rd option). In those days we didn't have Photoshop and would have to do everything by hand! Nevertheless I got flying colours in DP and even got the prize for best student.
(D: Uh oh, the hunger has begun...)
After that it just seemed like the right thing to do so I enrolled in Canterbury colleges GNVQ intermediate Art and design course. It was great and I did fashion, ceramics, graphics, painting, art history, community arts, product design, printing, sculpture and more. I found a natural affinity with graphics and fashion and being given the option to go on the advanced course I selected those 2 to specialise into the la
st year.
On doing that my I couldn't decide what area I wanted to do a degree in, fashion or graphics. My friends all said fashion but I wasn't so sure. It was meant to be very bitchy and extremely competitive.(which to be fare it is) but when I reflected on how I wanted my life to pan out ,I realised I wanted a life style not just a job. Graphics people stay in their studios working away and have no reason to go out. whereas a fashion designer travels the world, goes to launch parties, fashion shows and learns creative hands-on skills a graphic designer would never need. So fashion is what I felt would offer me a brighter future. I applied for a few places and got offered all of them.
(D: this is a significant moment here, i just want to highlight that, it takes alot of confidence and faith to ask yourself that question, then make an informed decision - then fight till the en
d till you get it, not alot of people can do that, i know i was floating around after u
ni because i couldn't make a decision - you just need to get real, cos it's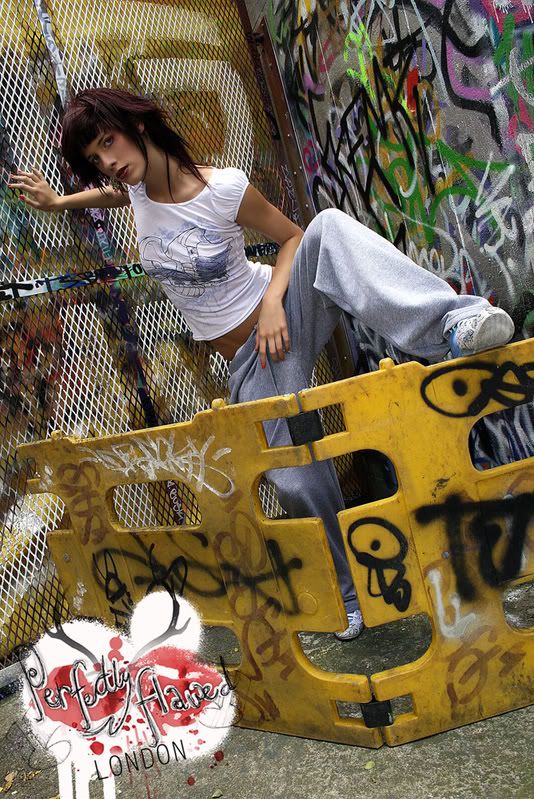 not a game no more!)
I decided to go to Reading school of art and design, although a smaller less known place they offered a degree with Fashion and textiles with footwear, not just fashion or just textiles like other places.
(D: Again, alot of people would be scared to go after what they want to do,
i.e. travelling and living far away from home to study, the safer option is to settle...which is a vicious cycle)
Before I went there I decided to take a year out not still really knowing if uni was for me. I took on a full time job at a super market. It was hell! Working there a year showed me the importance of working for something bigger. If I didn't get a degree and do well this would be my life and a life like that isn't a life in my eyes, so I used my hard earned cash and bought myself a computer and learnt to drive, things I felt would help me in the future. When I went to uni., I worked hard, don't get me wrong I still partied but I knew when to stop and work. Doing equal degree levels in all 3 areas and getting the highest degree the uni had even given out on its entire history of the course was a great reward..
(D: Hollaaa, did you guys hear that, highest degree given out to a student....ever? You hurting them now, just goes to show there's no excuse for hardwork and effort)
D: First thing you ever designed?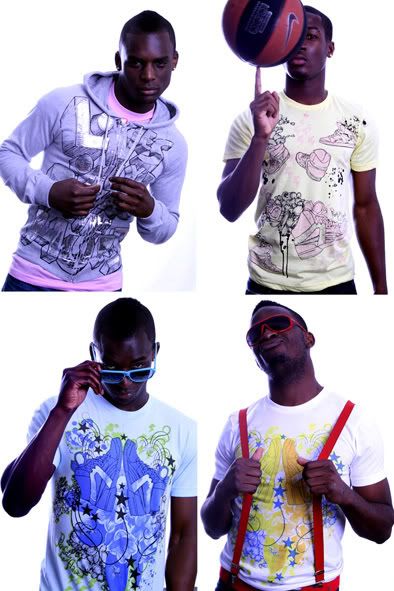 In my dp class I would draw my own superheroes in my sketch book and design outfits for all of them…
(D: ohh like barbie and all her lovely costumes, my niece loves that game?? haha, bless, i used to draw myself as the superhero, subconscious vanity?)
D: How would you describe your love for what you do?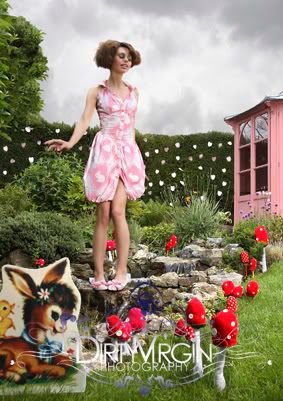 Obsession for beauty and a hunger to create
(D: Damn, give me a time to breathe, i didn't even get a chance to finish
my sentence..haha)
D: Your biggest achievement so far
?
Getting the highest degree ever given in the history of my University & getting published in drapers record *With a massive grin on his face*
(D: Alright alright, we get the picture...lol..)
D: Hardest thing about what you do?
Every thing I do I try and push my self, so every new project has its challenges. but nothing off the top of my head. Maybe juggling everything I have to do on a daily basis.
(D: It's called, Multi-tasking, totally put that in your C.V, employers eat that shit up, please believe..)
D: Where do you see yourself and your label in 5 years?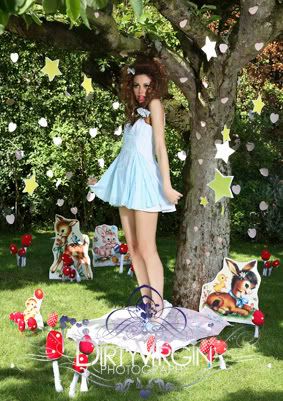 Hopefully I'll be heading up a growing and strong fashion and lifestyle brand.. with stores in LA, Milan, London and NY. Holding fashion shows on real catwalks not at local events..
(D: Gotta dream big, and it's totally realistic and gonna totally happen...)
D: What advice or tips would you give someone that is starting out and wants to do what you do?
Don't do it.. u don't know what ur on for.. lol..
(D: Erm mr slater, that's not v. encouraging..lol.what he means to say is, if you can't handle the heat, get out of the kitchen?! So you best come equipped if you want a career in this, right?)
D: Where can we cop of your fly shit?
Forty five clothing – Cornwall
Get cutie co – Brighton
White Label Clothing – Leeds, Manchester,
Junky styling – Brick Lane
Sunday up market – perfectly flawed stall http://www.sundayupmarket.co.uk/
www.burpboutique.com
www.perfectlystalled.etsy.com
http://www.pinkdoodle.com/ShopProfile.aspx?pdid=55
http://www.fashionspace.com/shops/perfectlyflawed/
(D: Dammnn...Pulling out all the stops, literally.)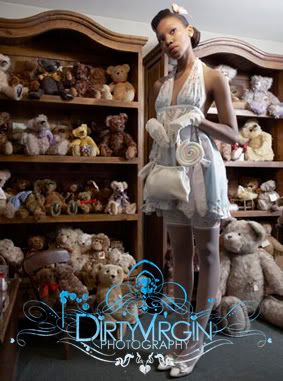 D: What are your style rules that you
live by? Can be either not wearing matching colours, always have
fresh t-shirts, anything!
· I always wash blacks and my tees by hand or dry clean
(D: Can't argue with that, something every guy should learn to do, unless you guys have mummy wash it?haha)
· My most important thing is- In fashion, look fresh & clean. I see so many people at these fashion shows and parties that look like they need a good wash.
(D: Omg, yes...i see some people looking tramped out and scruffy, and it's like oh he's glam rock, erm
no...he is nasty and smelly..fashio
n, it's so fickle, you can't please everyone, i swear..)
· Mix and match..
· I'm loving the label unconditional and energy, junk deluxe and preen.
(D: omg, lol..blatent advertising, but it's all good - you scratch my back i'll "maybe" scratch yours)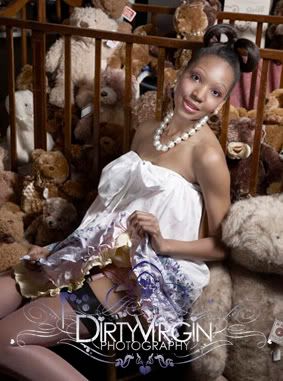 D: Your favourite look that you always rock?
Perfectly Flawed naturally.
(D: Why did i ask..lol)
I'm into v necks right now, and matching it with dark denim and kl kicks.
(D: oh v-neck is it, plunging neck line is soo in..)
D: How does Slater staying looking on point, as far as grooming is concerned, fav products?
Moisturise, moisturise, moisturise lol. I like the Dead Sea salt range from John Lewis, also the Lancôme men's range and Aveda.
(D: Ame
n...)
D: Aftershave or cologne your using now?
Armani Black Code
(D: Your like the 5th person i know that like this, it must be good...)
D: Finally, you know we love what you do, but how much do you love us?
It's a fashion site which not only tells u what's hot; it also does it with a sting. Your site gives me jokes and that's never a bad thing.
(D: I do try...hahaha *Looking over smug)
Let's take a sneek-peek on a day in the life of a designer
- "Karl's Day in the life.."
8:00 – get up and get washed dressed..

8:30 – go swimming

(D: omg, are you for reals, 8:30am? but 8:30am?)



9:30 – head down to the studio

9:45 – turn on computer, eat breakfast and check emails , MySpace, facebook and other sites.

(D: Fun...)



10:30 – action and tackle things that have come up in any emails, send out invoices pay
bills.

11:00 – either research into new photo shoot concepts, fashion trends, graphic trends.

12:00 – if I have any freelance jobs tackle those and move on to Perfectly Flawed, working with bamboo etc. Design the range for them, email and communicate,

1:00 - eat lunch

1:30 – order supplies – tee's, print metal's, trimmings, fabric etc if needed

2:00 – develop promotional material. Press pack, catalogue, banners, flyers etc..

3:00 – do some new stuff for perfectly flawed! Paint draw and illustrate some new tees for the range.

8:00 – eat dinner.

8:30 – check blog and networking sites, upload any news or photos.

9:00 – make anything for photo shoots, develop designs and create ideas.

10:00 – upload deigns on online stores

12:00 – go back into designs and redevelop ideas.

1:00 – turn off computer, go home

1:15 – do exercises, shower and bed



Print day



8:00 – get up and get washed dressed.

8:30 – get stuff ready for the print room. bag up tees, mix up paint,

9:00 – jump on the tube to the print room

10:00- start printing tees..

1:00 – lunch

1:30 – more printing -

6:00 – head to the studio

6:45 – stitch in back neck labels and log edition of style printed

7:15 – drop designs at boutique,

8:00 – eat dinner

9:00 – emails - and tackle problems

9:30 – myspace and blog updates.

10:00 - photo new designs for catalogue and do finishing.

12:00 – look around on MySpace, designer's sites, wgsn, etc and see what's going down

1:00 – turn off computer, go home

1:15 – do exercises, shower and bed



Unique day



8:00 – get up and get washed dressed..

8:30 – go swimming

9:30 – head down to the studio check emails

10:30 – meet friend (Label owner Joe Blake ) at Liverpool St. Station.

10:45 – look around to be confirmed trade show, for research on tradeshows I'm going to do in the future.

11:45 - go to the park trade show for same reason. Check out competitors price points and displays.

12:30 – go to show room and talk to find about pure and factories etc, see their range.

1:30 – go to Pure trade show – see competitors and if I want to invest in doing the trade show next season. Plus possible base suppliers.

2:00 – watch fashion show and think I can do better.

(D: Gotta love it)



5:00 – leave trade show and head to the studio.

6:00 – unpack, check emails, de-stress and eat.

6:30 – go home get washed and glamed up for Junky styling fashion show.

8;30 – me and Label owner Joe Blake go to Junky styling Fashion show..

1:00 – home & bed (D: All in a days work huh...)



WWIT Salutes you..