First of all, i have to apologise for my absence...hehe but i'm am back ladies and gents..
And going into what we do best...
Wow,
H&M
are really doing it for me this week - the menswear is soooo good this month, simple and soo chic. I stepped into the one in knightsbridge cos it was raining and was pretty surprised, and was pleasantly consistanly surprised as i walked around. Alot of well made pieces, so simple and cool - not too loud or too muted, it was just right, the colour palette was kool, and pale, blues, greens white and creams = easy to work with! and we love that, i just kept thinking, that could work with what i already have. So i purchased a nice knit-cardigan that had a thick low scoop neck right down to the stomach, and it was a wrap around, and had six buttons, 3 down the left, and 3 down the right, can wear it casg with a t-shirt, or smart with a buttoned shirt underneath, love it.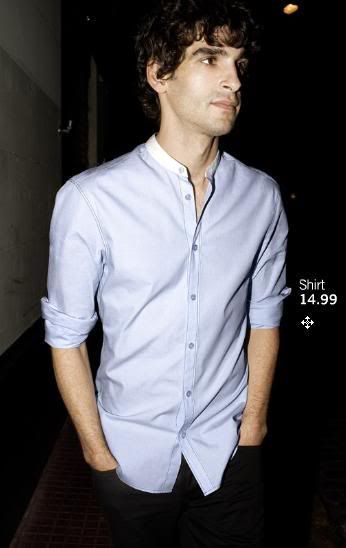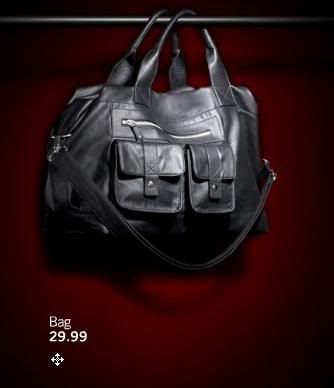 Amongst them were these: love the
casual top with waistcoat
, it's effortless and makes a shit outfit look interesting, if in doubt, wear a waistcoat!
The mandarin collar shirt
is just perfect! its clean and chic, and the price, well it should be illegal, it just looks good by itself, its all about polished looks with minimal effort haha, and the
new take on the mac
is just right, for those shorties out there, this look will not overwhelm you, like traditional mac's, the colour is right, and it's just stylish - all these pieces can be added to your current wardrobe. The bag is the icing on the cake, it's stylish, expensive looking, and classic, with modern features (different size pockets). The best thing about H&M is the price, it won't hurt your bank account.
Other pieces that were also pretty kick ass was a pair of white city slicker shorts that i still want! only £19.99 - gotta love it. Also seen were really well made tailored blazers and summer suits at reasonable prices, alot of waistcoats this summer at H&M, simple accessories to finish each look - you have to see for yourself. I managed to get some pics of the things i love at H&M, but don't take my word for it.
- D, still love ya'll.